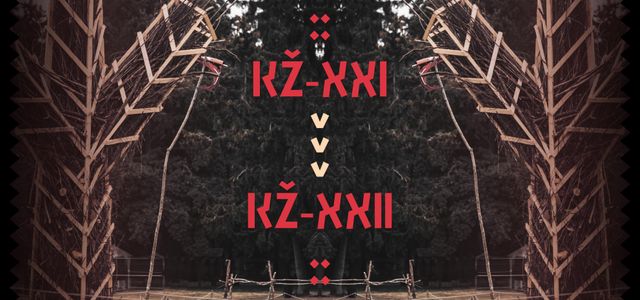 Yes, yes, that's right. I'm writing now although it's been nearly 3 months since then.
It took that much for me to fully grasp the notion of what the hell was that!?
The festival date changed three times and so did the running order and the whole scenario. Finally, as we settled for the plan C, it was such a mess that no event planning textbook could ever train you for. Marketing expert charts got tangled and algorithm developers found their processors overheated. Not to mention the humble organisers as ourselves, who say things like 'we do what we love and what we think is cool' when asked about strategies employed in hosting our event....
The first steps of planning back in 2019 didn't look much different – we wanted to turn a new page and bring some new colours to our event after the 20th anniversary edition. And it worked. The recent couple of years have brought so many new colours and winds of change that we're still looking for ways to close that box. We were confined, could not travel, events were restricted and everyone was looking forward to the promised vaccines for salvation, yet when they showed up it turned out they weren't as useful.
But let's get back to KILKIM ŽAIBU. What was the effect of it all on the festival?
Just like on everyone else. We lost some of our investments with booked flights for musicians, time for negotiations with booking agencies, and a pile of now useless agreements, etc. Yet we still had your contributions in the tickets you had bought. There was a sense of responsibility in there. What we wanted most, was just to finish that chaotic process, which took us 2 years – no matter how inconvenient it was and no matter how much in debt it would take. Who cares? We simply had to finish this and that's it. Hastily shuffling through all possible alternatives, we settled with the third line-up option and did everything possible to make it happen. We also had kinda missed the action and felt the support of the audience. And we did it.
We did it, because that's the way we're programmed and that's the purpose of our experience. And yet now I'm not really sure if we would have taken up this task should we had known what it will take. There were times when just leaving it all made most sense. The plan C nearly got stuck as well. You don't need to look far – the outcome of a similar event in the neighbouring Latvia was an ominous reminder of the thin line we were venturing on.
One thing is clear. This was probably the most complicated event in the 20 years of our experience. Organisational issues under difficult times and pandemic fatigue were challenging, but we made it.
Yet there was something that we weren't fully prepared for. It's quite fine, when hostile ideologies stay somewhere elsewhere, like some orcs behind Belarusian borders. We're all one within our borders, we're the same blood... Yeah, right. We ended up among the first to be making the decision of either doing the event with the Covid certificates or not doing it at all. The situation was clear, art goes first, let's do this. We announced the new conditions and it was okay to return nearly one fifth of all the tickets. The additional fees, related to the ticket returns were also okay – it was all understandable. But the hundreds of letters that kept filling our mailboxes before and even during the event was something unexpected. Perhaps all that unsolicited advice and even attempts to intimidate were supposed to make us better. It definitely didn't make it easier for us to work – that's a fact. No thanks for that.
But a sincere THANKS is in order to all those, who stood with us throughout these wild times! A big thanks to the team, to our nearest and dearest, to our supporters and THANK YOU all, who came. If it wasn't for you, we wouldn't be here.
KŽ-XXI went better than expected. It was neither a small-scale, nor an 'economy' class event. The stages were impressive, the shows – loud, and the numbers of the audience were rather high despite inconvenient weather conditions.
The difficulties we got through and the loyalty of the audience inspire us for new challenges.
We're living in the times of changing values. It's a good opportunity to check one's beliefs and see if black and white are still the same. KILKIM ŽAIBU festival keeps searching. We share our path with those, who seek the truth, not those, who claim to know it all.
We're already kindling 'partisan' moods for the next year. Literally. We're looking forward to seeing the event reborn and can already see shapes of a new creation, emerging from an obscure plot. We're already curious about the next stage of the festival, hoping that you'll find the new journey of Kilkim Žaibu as exciting as we do.
The first news of the twenty-second edition of KILKIM ŽAIBU will be announced in early December. Fingers crossed that our plans won't be swept away by the situation in our country. And, yet again, that's what we're here for – to find solutions and meet again!
Looking forward to seeing you!
On behalf of the team
Daividas