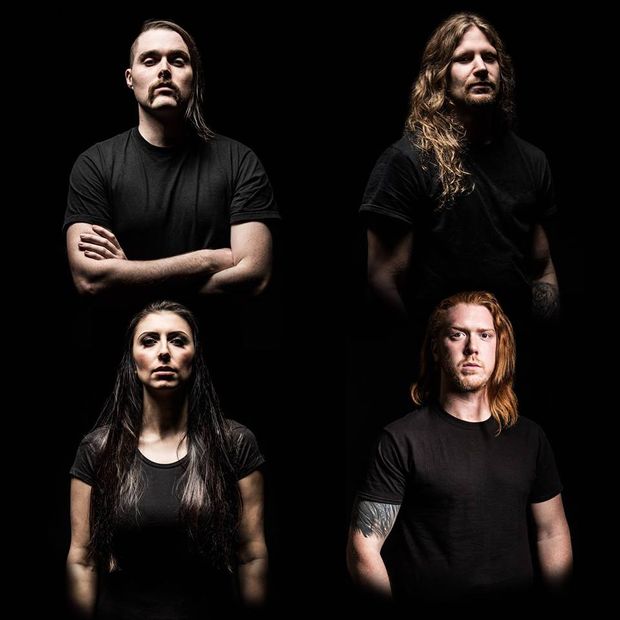 A metal band with a front woman might seem like a well-worn cliché: a bit of opera here, aggressive guitar riffs there, woman on the mike and the crowd goes wild, even if the music is bland and the vocals are shallow. This is exactly what Brittney Slayes, the founder, front-lady and vocalist of the Canada based band UNLEASH THE ARCHERS strives to avoid.

Having performed at various choirs since age 8, the vocalist's four octave mezzo–soprano is something not even all professional opera singers can achieve! Wishing to create something more, Brittney, together with her partner and band's drummer Scott Buchanan, founded the band in late 2007. They were soon joined by guitarist Mike Selman and bassist Zahk Hedstrom. As Brittney Slayes said: "Even back then I knew I did not want to chase traditional opera – metal style and we agreed that UNLEASH THE ARCHERS won't be your typical symphonic metal band. I never listened to bands like "Within Temptation" and did not want to sound like that. I was influenced by Bruce Dickinson, Rob Halford, Geoff Tate or Dio. I never did what most would normally expect from a woman singer and that's the main reason why we are so hard to define".

UNLEASH THE ARCHERS technically versatile musicianship makes them quite hard to map to any concrete genre. While some might say it's pure blooded power metal, UNLEASH THE ARCHERS at the same time incorporate guttural screams likened to blackened death and there are also definite notes of traditional heavy metal. The first three self-published albums and hard touring has earned the band a wide recognition in Europe and North America.

As from 2015, the band has signed with one of the largest metal publishers – "Napalm Records", released internationally very well received full album "Apex" (2017) and latest Ep "Explorers" (2019), thus gaining even more worldwide following. This is well noted and track of this season will finally bring band to such major metal music festivals as Wacken Open Air, Sweden Rock Festival, Bloodstock Open Air and many more, efectively turning them in one of hottest epic heavy metal sensations!

After all, metal music is all about emotions and UNLEASH THE ARCHERS will put up an unforgettable show also at KILKIM ŽAIBU XXI that will leave you charged with positive energy a long time afterwards!