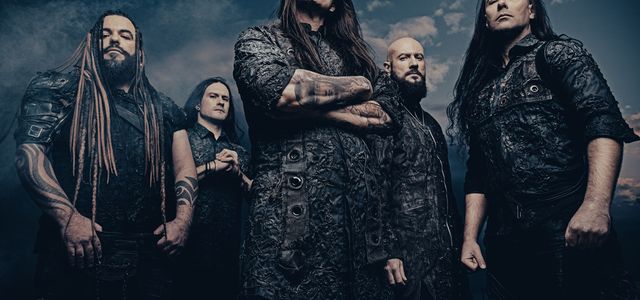 The gods of symphonic death metal SEPTICFLESH are coming to Lithuania!
Symphonic metal pioneers SEPTICFLESH formed in Greece in the early '90s. The band was quite well known already, but in 1997 a female soprano was introduced into their creation. From that moment, symphonic aspect really revealed itself. Although the band's popularity was growing, the band members decided to disband it, in order to focus on other personal projects and goals. But that wasn't the end of the story…
They unleashed their celebrated comeback album after a five-year hiatus that re-charged their artistic batteries. "Communion" (2008) offered a well-balanced amalgamation of metal elements that were freely drawn from the darker side of the genre including death, black, and gothic metal with epic orchestral arrangements. This symphonic excellence was based on guitarist Christos Antoniou bringing to bear the fruits of his academic studies of classical composition, which he passed with honors and distinction.
"Modern Primitive" (2022), their eleventh release, is a big, lumbering beast of an album that was patiently waiting for its moment of impact. The songs are hard to mistake for anyone else. The band further develops its unique sound that combines emotional, symphonic/soundtrack music with Aggressive Death Metal. The songs have many layers, while on the same time they manage to be catchy. Besides the continuous collaboration with the Philharmonic Orchestra of Prague, the band used a full adult choir, a full children choir and a variety of ethnic instruments.
We are thrilled to have Greeks for the first time at KILKIM ŽAIBU!