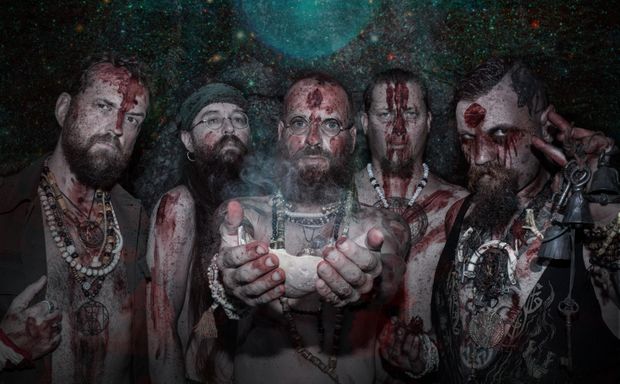 The unique quintet from Austria OUR SURVIVAL DEPENDS ON US conjure a grandiose, majestic doom metal sound with their compositions that oozes of passionate spiritual energy and a desire to reach for the higher planes. It's packed to the brim with everything you would expect, or would probably desire to hear, out of such a style: powerful, propelling riffs, one hell of a rhythm section between drum and bass, beautiful, intertwining guitar melodies, and soaring, almost operatic vocals, performed by three band members. A seamless change between acoustic lightness and mighty slow motioned guitar walls evokes emotions of rage, sadness, bitterness, affiliation, love and more.
"Melting The Ice In The Hearts Of Men" (Ván Records), the fourth album from OSDOU, was forged in the mountains of Switzerland where the band imposed isolation upon themselves to focus on crafting introspective pieces. The epic nature of both the album's compositions and atmosphere cannot be understated: it feels like you are lost in those same mountains, surrounded by snow and left alone with just your thoughts for the forty-five-minute duration of the record.
Be ready to enter magic world of OUR SURVIVAL DEPENDS ON US at KILKIM ŽAIBU XXI!