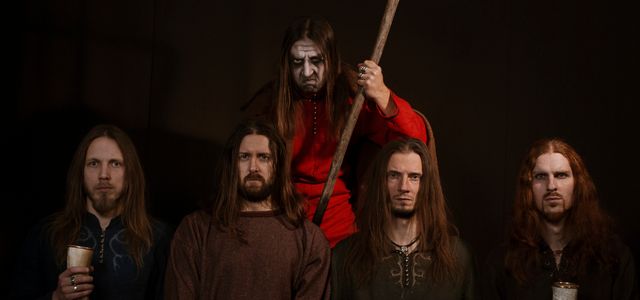 "AUKA SENIEMS DIEVAMS"
- AN ALBUM BY LITHUANIAN PAGAN METAL LEGENDS "OBTEST" - TURNS "20" THIS YEAR!

On that occasion, KILKIM ŽAIBU will hold an exclusive concert to celebrate the anniversary of the cult classic album.

There's no need to remind metal fans from Baltic states about OBTEST. Although the band is already halfway through the 3rd decade old and during that period a lot of new metal bands were born, we dare to believe that in need to select a band to represent Lithuania to the world OBTEST would probably be the most realistic candidate for the top position.

OBTEST concerts have been very rare lately. Band's lead singer Deivis is currently living in the United States. But the band does not break apart and guarantees they won't ever look for another vocalist. The band's performances are very rare, only for special occasions, when the vocalist is able to join the band. Such exclusive event will happen this summer.

The performance in KILKIM ŽAIBU festival will be the only OBTEST's concert in 2021!

The band will perform during the best time, on the big stage, on the main day of the festival - Saturday, 7th August.

Do not miss this rare chance to see OBTEST live!