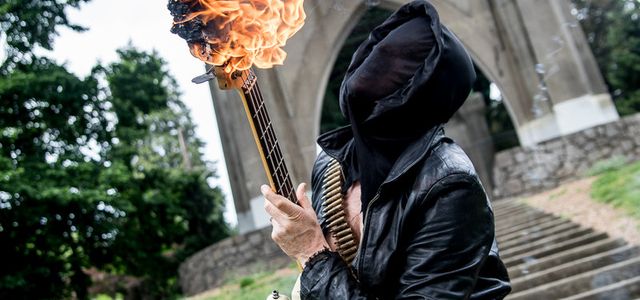 Filthy, belligerent and obnoxious, MIDNIGHT make music to start fights to, and they have been kicking in teeths the metal punk underground with their own, highly addictive brand of lust and sleaze since 2003.
Vocalist / guitarist /bassist / drummer Athenar has always known exactly what he wanted band to be, and over the course of countless demos, EPs, compilations, splits and four full-lengths he has stayed true to his roots, always making sure to keep it nasty and dangerous.
In 2022 he returns with MIDNIGHT's fifth full-length, "Let There Be Witchery". Delivering more of what can be expected from demented mind, it is again a catchy mixture of black and speed metal and dirty punk rock, and it is relentlessly compulsive.
Guests from the USA will be in Lithuania for the first time!
Prepare your earplugs - it will be loud!