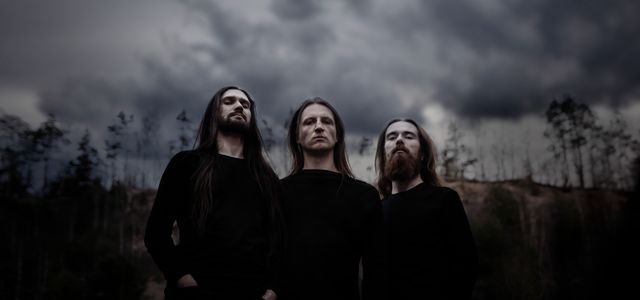 JUODVARNIS - dark metal band from Vilnius, Lithuania. Starting back in 2011, only having played a few local shows, the band performed in 'Mėnuo Juodaragis' festival. After this JUODVARNIS became one of the top emerging acts from Lithuania.
2014 marks the release of the debut album 'Šauksmai iš praeities'. During the summer of the same year the band performed at every heavy music festival in Lithuania as well as Wacken Open Air in Germany.
In 2016 the follow-up record 'Mirusio žmogaus kelionė' was released. The band toured locally and abroad. However, after the line-up changes and other difficulties the band had to press a pause on their musical career. Nevertheless, this short hiatus laid a foundation for a new album.
In 2019 'Nerimo dienos' was recorded, and released in 2020 via label 'Dangus'. During a short pause between quarantines the band managed to present the album live at the festival 'Mėnuo juodaragis' and three major Lithuanian cities. The album was received very well by critics and the public.
The new songs, accompanied by the best of the old ones, shall be performed on the stage of KILKIM ŽAIBU!