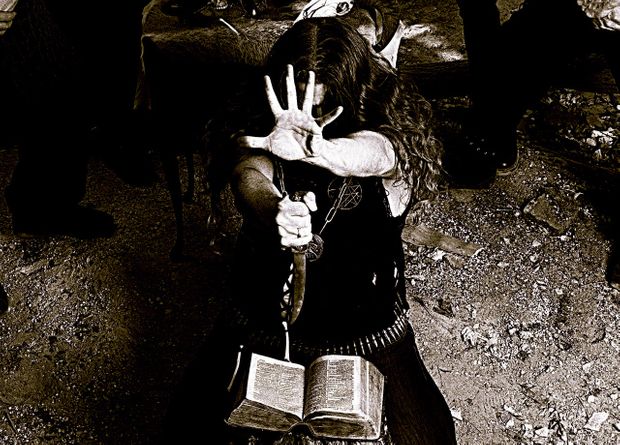 Imagine: it's a dark evening, nothing much to do around and you open "Necronomicon" – the book of horror literature's finest, H. P. Lovecraft. Slimy tentacles twists out from the pages and rolls over you without any hope of liberation, and suddenly you feel like been dragged into the gruesome, bottomless abyss. This is what music of SULPHUR AEON is about.
A short course of history. SULPHUR AEON was unleashed from the gloomy Yuggothian caves back in 2010, and band's first two records "Swallowed By The Ocean's Tide" (2013) and "Gateway To The Antisphere" (2015) received massive worldwide praise by both fans and media alike and were placed amongst the most innovative and pioneering genre albums of recent years.
The latest album "The Scythe of Cosmic Chaos", released on 21st December (2018), delivers SULPHUR AEON's most matured work up to date. Grandeur guitar riffs entwines with rich, haunting melodies; well executed growling electrifies listener with spell-like lyrical content talking Nyarlathotep and other Great Old Ones. Overall it's an abysmal adventure, garnished with a mind blowing artwork by Ola Larsson, covering all facets of Death Metal and breaking new ground at the same time, firmly establishing SULPHUR AEON as the most ambitious and important Death Metal institution in Germany.
Don't miss this formidable entity at KILKIM ŽAIBU XX – it will be a real discovery, a core of metal music experience. Welcome H. P. Lovecraft's mysticism over the Lūkstas lake!