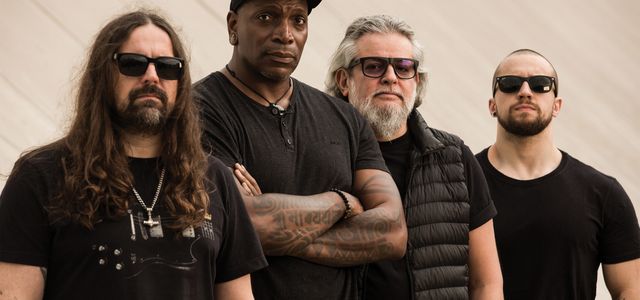 Grey-haired metalhead generation still remember the legendary gig of the Brazilian thrash metal superstars SEPULTURA in Vilnius, in spring of 1992 – this was the first large-calibre metal concert in the history of Lithuania and it was a hell of a party! 30 years later, the band returns to Lithuania with a lineup that is younger, yet much more refined in terms of music, and they are as fierce as ever.
After 35 years on stage, the band has no plans for slowing down and, last year, released its 15th album Quadra, which will be introduced in Lithuania.
"On 'Quadra', we felt the urge to revisit that old thrash feeling of 'Beneath the Remains' or 'Arise', only seen through the eyes of today. Add to that the tribal percussion, the orchestral elements, the choirs, the melodies and the clean vocals and you get a thorough run-through of our entire career, backed by a very contemporary approach", said Andreas Kisser, the main figure behind the ideas of the album and the band's long-term guitarist.
Lithuanian audience will have an opportunity to enjoy SEPULTURA's new album, which was highly praised by music critics, performed live on the longest summer days by coming to celebrate the Summer Solstice at KILKIM ŽAIBU 2022 festival.
"The old SEPULTURA echoes through the very fiber of the songs in all its raw and morbid splendour, but yet it's the present, the experienced and refined beast that is SEPULTURA in 2020 that's blasting out thrash metal anthems for a fucked-up age", Kisser raves, speaking of the new album.
SEPULTURA will perform for the first time at KILKIM ŽAIBU festival!
The team of the upcoming festival is looking forward to welcome the audience at a brand new location – the Manor Museum of the President Antanas Smetona in Ukmergė district. The festival, which takes place on 23-25 June, will not only offer the visitors a more convenient trip, larger parking and camping, but also an opportunity to explore the period of the Lithuanian history that is quite unusual for the festival, as they listen to their favourite music.