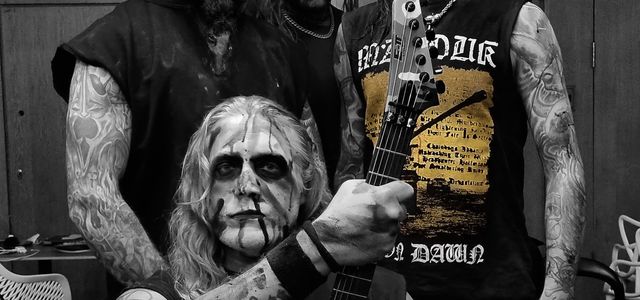 This summer, KILKIM ŽAIBU festival of extreme music and Baltic culture is inviting one of most important black metal bands – MARDUK – on stage in Aukštaitija for the first time!
This grand Swedish black metal squad that has been building their career for more than 30 years, and is one of the most well-known bands in the genre for a reason. All this time they have been fiercely following their calling with exemplary productivity by releasing a solid number of 14 albums and taking part at the
largest metal music festivals and tours.
'These Swedish men are among the most anticipated guests on any stage of the world. We have no doubts that this will become one of this summer's most memorable performances to KILKIM ŽAIBU audience. Having reached professional maturity, MARDUK has not only raised an enormous army of its fans, but also perfected the mastery of enchanting the audience.' said Daividas Kurlis, organiser of KILKIM
ŽAIBU.
On stage, these black metal veterans transform into uncompromising soldiers of music, armed with an inexhaustible arsenal of ruthless and brutal songs. Today, as we witness the largest war in Europe in 80 years, the songs of MARDUK about the horrors of World War II and the human cruelty are particularly relevant. They take no prisoners – this summer, the trumpets of the last judgement and military artillery will bless each and every one in the festival's audience.
KILKIM ŽAIBU 2022 will take place on 23-25 June at Antanas Smetona Manor Museum in Ukmergė district. This year, the festival will offer not only a more convenient access, larger car parking lots and a more spacious camping, but also an opportunity to deepen the knowledge of history by introducing the heritage of the Lithuanian struggle for independence. All this, surrounded by the music you love.