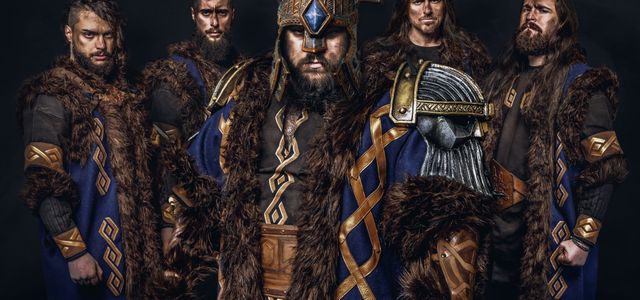 WIND ROSE is a power folk metal band born in Italian city Pisa in 2009. The main themes of the lyrics are inspired to the fantasy world of J.R.R. Tolkien and in particular to the Dwarves, the fictional (or maybe real?) race that also inspires the costumes and the outlook of this exceptional band. Every song by merry Italian bunch is like an epic anthem, and the lead vocal by Francesco Cavalierijust perfectly fits for that.

Maybe unknown name for some, but you will be surprised to find out that WIND ROSE has already four albums under their dwarfish belts, the latest one being "Wintersaga", released September of 2019 by Napalm Records. Album song writing is rather varied, with some tracks being more power metal-based, while others are largely folk-infused, with hints of power metal, some blend the two together, and others incorporate symphonic elements.

This music could be easily described as simple and sincere. This is why WIND ROSE does have the potential to appeal to a lot of people - it will be really hard to resist against the epicness of "Diggy Diggy Hole", fun and fast melodies of "Drunken Dwarves" and raised up glasses filled with delicious KILKIM ŽAIBU XXII beer!