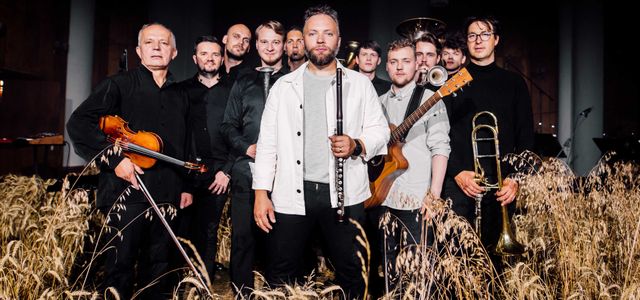 SAULIUS PETREIKIS is an internationally acclaimed multi-instrumentalist, recording artist, composer and performer who holds an appreciation award for his musical input from the former president of Lithuania Dalia Grybauskaitė. Playing more than 50 different wind instruments that he gathered from all over the world he is also regarded as the only professional musician able to play a wide range of ancient Lithuanian / Baltic wind instruments.
SAULIUS PETREIKIS WORLD ORCHESTRA will present his latest album "Freedom is Calling" at the festival KILKIM ŽAIBU XXI.
Saulius says: "For more than two years now my brother Donatas and I were working on this album. The majority of this music was written in solitude, while trying to comprehend the fragility of freedom and life in the unknown. Like for the most people this period evoked complex and contradictory emotions. Precisely these sentiments formed the core of this album - Freedom is Calling. This record carries juxtapositions of serenity and uproar; love and loss; bliss and lament. Each composition reflects internal battles familiar to all and while I'm still learning to seize my own inner sense of freedom and strength my struggles are no where near to being finished. No matter how difficult it gets I always gather strength while taking refuge in nature which is always nearby. Freedom is Calling was created with lots of love and a vast team of musicians. We are very joyful to share this album with you."