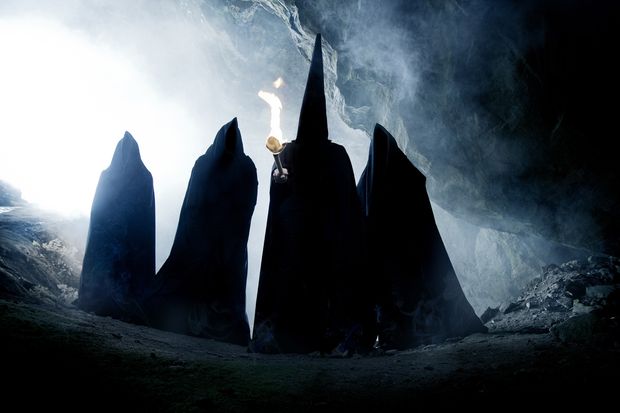 The legendary Greek horde ROTTING CHRIST is a true gem of Western Culture, creating abstract but also fundamental albums since band foundation in 1987. Experimenting and stylistically shifting through various heavy music layers, ROTTING CHRIST has developed a distinctive sound, serving the band an exclusive place in Black Metal kingdom.

The mighty four reached their Olympos top in 2007, when they released their ninth albums "Theogonia". This rare musical gem picked up all the best reviews by critics and fans. Black Metal veterans added ancient melodies to their usual sound. It is said, that it is hard to outgrow the masterpieces. However, ROTTING CHRIST show an enviable determination to go forward without looking back. The latest three albums "Aealo", "Κατά τον δαίμονα εαυτού" and "Rituals" simply can't be compared with one another because every one of them is unique and reviewed with the highest evaluations by critics and warmly welcomed by the audience. These guys are completely not afraid of a challenge to translate this rich history into a universal language of Metal music.

ROTTING CHRIST loves the audience in Lithuania and we are sure that this feeling is mutual! In Kilkim Žaibu XX anniversary, one of our favourite bands will present their 13th full-length album, which is going to be released in early 2019.

We can't wait for this performance because it's sure that this Greek band is simply not able to drop down their level even a little bit!