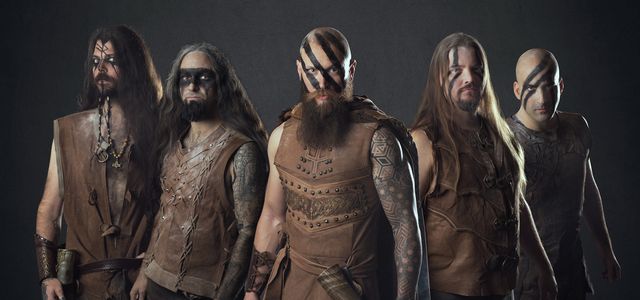 Though Lithuania is small country, it is widely spread around the globe. No matter how far you go, you can meet a Lithuanian anywhere! Despite of that, some emigrants make the name of Lithuania known. One of them is Velnias, who has created a one-man project called ROMUVOS. He was born in Kaunas in 1981 in a family of a Latvian and Lithuanian. When Velnias was a child, a family emigrated to exotic Israel. Though his location still remains the same, Velnias has a citizenship of Lithuania and Israel still doesn't seem like home to him. He grew in such times, when Metal was mainstream and MTV showed metal music videos and he analyzed them and searched for his own sound – when he was 14, he started a band with his friends and played with keyboards there. Velnias says that then it seemed that keyboards create epic and mysterious atmosphere. It is not a surprise that his works still contain an excellent heroic atmosphere, bringing back those times when Balts were preparing for the battles.
Though current Folk Metal is more about beer and jolly, ROMUVOS create deep music about Pagan times, Baltic traditions with elements of Velnias' own fantasy. Their very first concert took place on Kilkim Žaibu XVII stage. After that the band didn't stop going forward, played concerts and festivals both in Lithuania, and Europe.
The newest band's album "The Baltic Crusade" (2020) will invite us to an epic journey through Baltic battles against Christianization. Bouncing rhythms will definitely give you goosebumps and make you remember our glorious past!