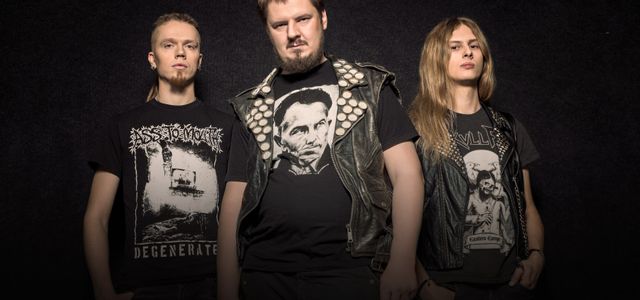 After a few rounds of band member change, REGRESSIVE has finally settled with a strong and reassuring 'power trio'. The band had a couple of split albums with foreign bands and, in 2019, has finally released its first full length album "Born in the Grave".
REGRESSIVE is a tribute to the dark metal and horror rock'n'roll of the 1980s. The band refers to their music as a mixture of speed metal and black'n'roll. Active for more than a decade, they are known for their fiery shows, fast riffs, heavy base attacks and intensive drums that make their audiences spree and sweat until the last chord!
The nine songs feature both some of the older pieces that are already well-known to the fans, and new tracks that enrich their repertoire. The album has already received positive feedback both in the local scene and abroad.