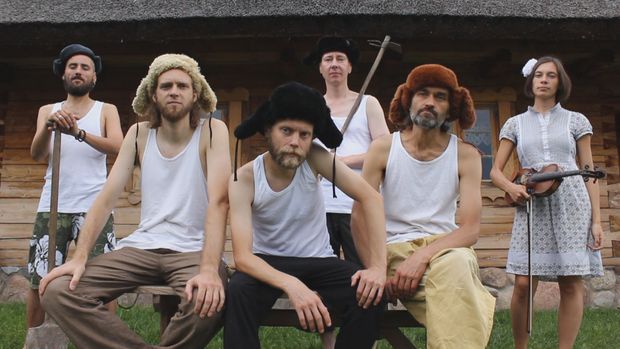 This year KILKIM ŽAIBU festival will have also some fun!
Folk-punk rockers OTAVA YO is bringing such a positive dose of rhythm and entertainment that will not leave no one indifferent!

OTAVA YO was formed in 2003 in St. Petersburg. The band's formation was prompted by a desire to create new interpretations of Russian folk music that would be accessible to anyone's ears and feet by combining colourful Russian folk with powerful dance music. Some describes this fusion as "communal apartment groove", and they are completely right, because its Slavic temperament and image are truly captivating.

Band masterfully performs their music with a good dose of humour, using traditional folk instruments such as bagpipe, gusli, zhaleika, fiddle, darbuca, creating characters straight from Gogol's novels. For fun, OTAVA YO bases its image on the stereotype of the typical countryside man. Witty song introductions emerge within the music, livening up already energetic performances.

OTAVA YO have toured more than 30 countries, from Portugal to China, and now finally also KILKIM ŽAIBU visitors will have a chance to hear both old and new songs from the most famous Russian folk-rock band!