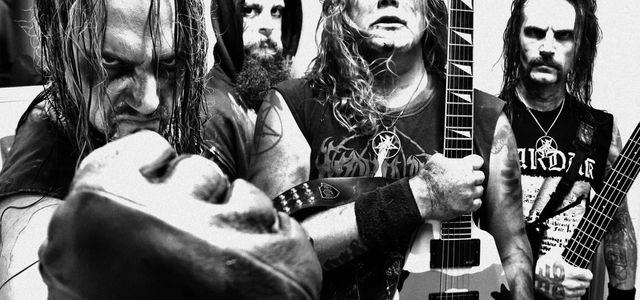 MARDUK is an iconic and respected authority of the black metal history and there's no wonder why. It would be hard to find a band putting more serious effort in following their calling with creative productivity and the number of gigs in the entire genre. The legion of MARDUK have been keeping up their aggression,
militant discipline and productivity since the early 1990s, illustrated by a solid number of fourteen studio albums (the most recent one, titled Victoria, was released in 2018).
Professional maturity and creative consistency, paradoxically entwined with a fanatic and impulsive nature of a true artist is what builds the essence of this colossal and victorious procession of Swedish black metal. The trumpets of the last judgement and military artillery, delivered by MARDUK, will bless the audience of KILKIM ŽAIBU XXII for very first time already this summer!