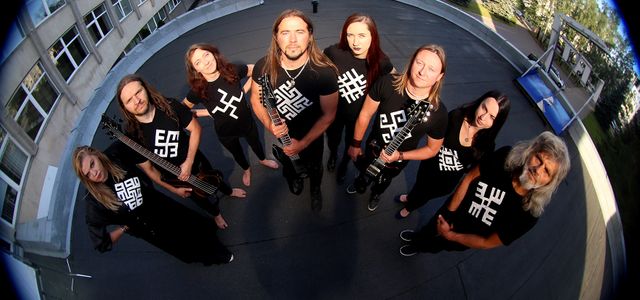 LIETIS is a rather new, but already well-known name among folk-rock fans. This joint project unites several former Žalvarinis band members (Marius Būda, Aurimas Lemežis, Eglė Pakšytė) and their colleagues – 4 experienced musicians and 4 vocalists have gathered for a rocking purpose.
The virtuoso rhythms of Linas Būda and the warm sound of the acoustic guitars forge a modern approach to the archaic Aukštaitian polyphonic songs.
LIETIS will come to KILKIM ŽAIBU '21 to introduce their debut album, the production of which was halted due to the pandemic. The festival in Varniai is an excellent opportunity to see the band live again!