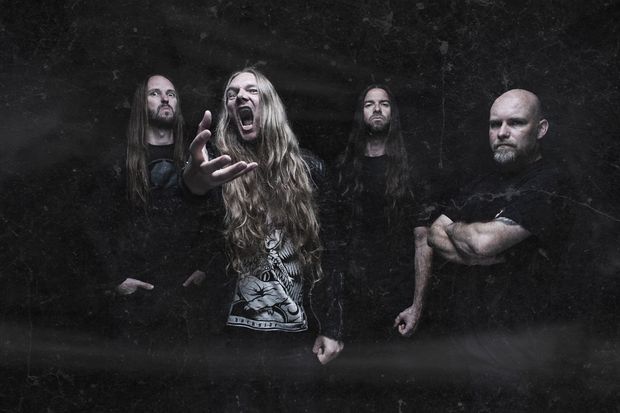 In 2015 they cancelled the concert in Kilkim Žaibu due to family reasons, but this year LEGION OF THE DAMNED will pay their debts to Lithuanian fans! The band will perform in festival's anniversary with brand new album "Slaves Of The Shadow Realm".
LEGION OF THE DAMNED has always been a reliable source of first-class Thrash Metal and the latest album continues this tradition in a remarkable way. Its songs show the crew from its best and most aggressive side. Melodic leads, murderous riffs, furious grooves and rock-hard drums are crowned by the merciless vocals of frontman Maurice Swinkels and create an intensive listening experience. Band's music is a brutal and uncompromising riff bombardment! The album lives and breathes evil aura and macabre moments, from the awesome cover art by Hungarian mastermind Gyula Havancsák (Destruction, Grave Digger and others) to the haunting song titles and lyrics.
Band was created in 1992 and then was called Occult. The men released five Black/Thrash style albums under this name. The crew got international recognition only in 2006 when they changed their name to LEGION OF THE DAMNED and released a really great album "Malevolent Rapture". Some people compared it to Kreator, others to Destruction or Sodom, but it wasn't an obstacle to assemble a huge fan base. Now they perform in the most respectable metal festivals, they successfully record and sell albums under Napalm Records supervision and their concerts gather thousands of fans because everybody knows that their performances grant a crazy revel.
LEGION OF THE DAMNED finally comes to Lithuania and they are going to throw an amazing performance. Face the storm and let the LEGION OF THE DAMNED blow you away!