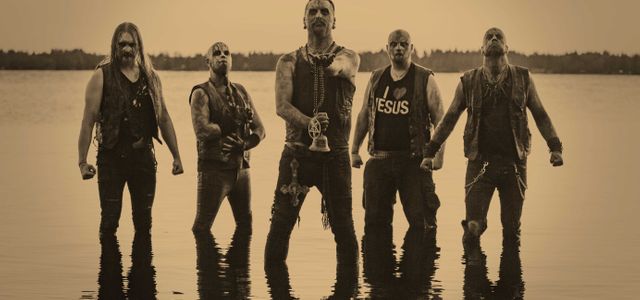 The legendary Devil's bannermen from Finland – HORNA – return to KILKIM ŽAIBU after a long break – their first visit to the festival dates back to 2013. The band, counting its third decade, currently consists of Finnish black metal masters that also play in other cult bands like SARGEIST, BEHEXEN, BAPTISM and many others.
Despite many years on stage, HORNA continues to demonstrate impressive conceptual consistency, solid energy and rich discography. The tenth full-length album Kuoleman Kirjo, which crowned the year of 2020, is the perfect proof that HORNA keeps sharing something true and relevant without trying to please, becoming stagnant or losing their true selves in the shallow black metal trends of the modern day.
The well-made Finnish black metal, which stays true to Satan, will shroud the night in Nordic melancholy at the 22nd edition of KILKIM ŽAIBU, which will take place in Aukštaitija region, Lithuania.