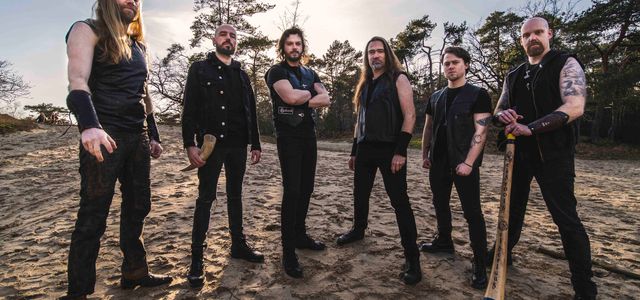 Few could have envisioned the bright future that the Norns had in store for HEIDEVOLK back in 2002. Since its inception, HEIDEVOLK came, saw, and conquered thestages throughout Europe with their very own brand of folk metal.
Instantly recognizable dual clean male vocals and irresistibly catchy songs have ignited the pagan fire in the souls of many around the world. HEIDEVOLK stands for an uncompromising attitude, intense shows, and the transcendence of barriers between performer and audience, even if your Dutch sucks.
In 2005, HEIDEVOLK released its first CD, and today they are already proud of their sixth one. The album themes vary from battle scenes, to journeys through a world of myths and legends. The last album "Vuur van Verzet" ("Fire of Resistance") catapults you back in time to a battlefield where a failing Roman Empire is retreating and Germanic tribes are on the rise to claim back what is theirs. It is an album that shows its teeth in a bombastic way!
HEIDEVOLK will perform for the first time in Lithuania and KILKIM ŽAIBU; prepare your drinking horns and battle swords!