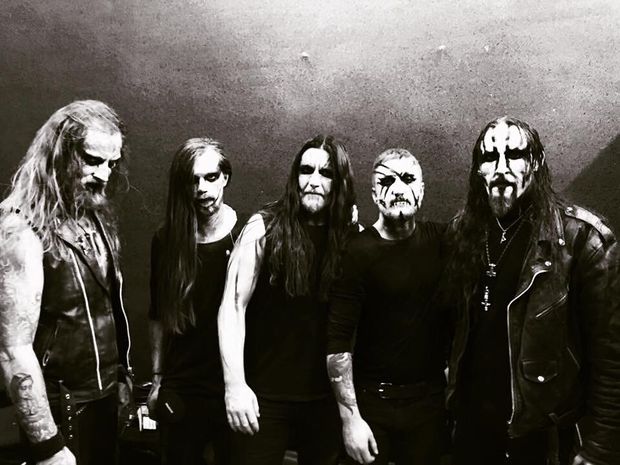 Since rising to prominence with his first band Trelldom, legendary singer, frontman, artist and composer,
GAAHL
, has been one of Norway's most talked about and respected extreme metal musicians. His work with Trelldom, Gorgoroth, Wardruna and God Seed has been widely regarded as some of the best the black metal scene has had to offer. Gaahls passion and dedication to his art has earned him followers far and beyond the realms of the metal community, becoming a household name in the art scene and a he has become a well-respected alternative thinker.
Over the past months the band
GAAHLS WYRD
has found themselves holed up in Solslottet Studios with producer Iver Sandøy (Enslaved) to record their debut album which is already shaping up to be something out of the extraordinary. First class riffing in combination with excellent musicianship and Gaahl's haunting presence is bound to take you places you have never been before. The already well-known energy a mysterious aura is omnipresent, but there is no exaggeration in pointing out that Gaahl's vocal delivery on this album will be something out of the ordinary.
GAAHLS WYRD
is preparing an especially intriguing performance, because the band not only will present their debut album, but also will play the best songs from the creations of
TRELLDOM
,
GORGOROTH
and
GOD SEED
. If you think that your soul is not dark enough, we invite you to dive into the depths of Black Metal together.