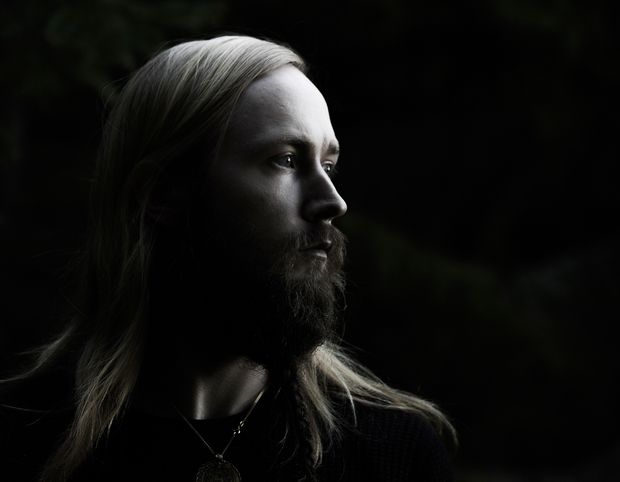 Anyone, who likes to wander into the mystic world of Scandinavian mythology every once in a while, will definitely know
FORNDOM
. That is a spiritual journey to the past, seeking for the long-lost connection with nature – something we need so much in the modern world. The mysterious atmosphere is created with shamanic drums, tagelharpa – an instrument currently experiencing a revival, wind instruments – horns, flutes, as well as various ambient sounds and, of course, deep vocals.
The first output "Flykt", released in 2015, was soon followed by debut album "Dauðra Dura" (2016) and this year we are really looking forward the "Faþir" (release date: September, 2019), and new compositions will be also showcased at the Kilkim Žaibu! What's also interesting is that there's only one person behind this project – L. Swärd, who will guide the listeners on the paths of arcane knowledge with the help of other instrumentalists.
There is more in
FORNDOM
than merely ambient tones that resonate with atmospheric soundscapes - it also serves as a reminder to us all to embrace our heritage; to bring back what has been lost and to cherish it until the very end.