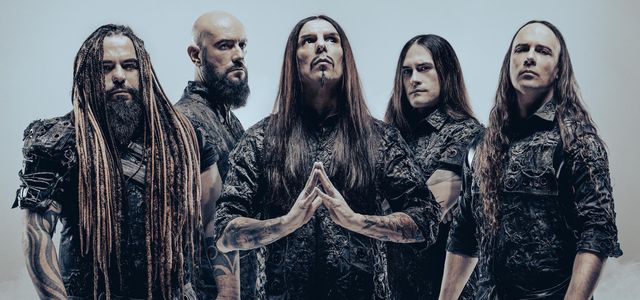 The Baltic culture and extreme music festival KILKIM ŽAIBU stays in the hospitable Aukštaitija region. The event will take place on June 29th – July 1st, 2023, in the President Antanas Smetona's manor museum territory in the Ukmergė district.
The festival had multiple offers for the choice of the location for the upcoming year. That is indeed gratifying. Thanks to some goodwilled people, we feel welcome in several places in Lithuania. We value that greatly.
The poll made for the audience about the festival's location did not provide conclusive results – the audience had split into two even camps: some voted for staying in Aukštaitija, others proposed returning to Samogitia, therefore the responsibility to decide stayed with the organisers. Taking into account various expectations from both the audience and the organising team, a decision has been made to stay in Ukmergė and be open for new experiences in the future.
Last summer, the event that took place in the A. Smetona's manor territory did not lack challenges. Mistakes are unavoidable when organising a massive event in a new location. However, there were pleasant discoveries and beautiful moments. We are certain that we can do way better, now knowing the weak spots of the territory. The most sensitive areas will receive special attention. We want to improve and have both the stubbornness and the enthusiasm to move forward. Therefore, we are preparing for satisfying results in the future.
The 23rd festival will become unique in this cycle of events by commemorating the 690th anniversary of Ukmergė town. Ukmergė is getting ready to celebrate this respectable anniversary in a youthful and colourful fashion, and full of catchy rock'n'roll mood. The amount of rock and rock'n'roll will confirm the cultural "Rokmergė" status of the town and the KILKIM ŽAIBU festival will ensure that rock'n'roll will flow freely in Ukmergė!
The festival has already confirmed the first bands of the three days and nights long festival. These are the renowned symphonic metal masters from Greece SEPTICFLESH, the Dutch death metal stars ASPHYX, the USA's speed metal devils MIDNIGHT, the briefly revived keepers of Norwegian black metal URGEHAL and the band that failed to arrive last years due to the covid epidemic – the Danish death metal ladies KONVENT.
The list of bands is only beginning to fill up. Join shaping the list by suggesting your awaited favourites – your opinion matters greatly to us!
The festival won't lack rock'n'roll and heavy music. Let Rokmergė celebrate with Thunder!
Ticket to KILKIM ŽAIBU XXIII costs 75 €
https://www.kilkimzaibu.com/en/tickets
Ticket prices will grow.
Until we meet again, dear friends! We already miss you!