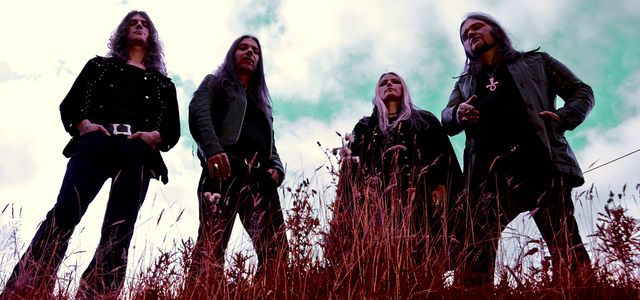 Seven years. That's how long it took for KILKIM ŽAIBU team to persuade the British ELECTRIC WIZARD to come to Lithuania. The pioneers of their genre – stoner/doom/sludge metal – are known to be picky about their live events. Thus, them taking part at KILKIM ŽAIBU is not only a tour spot in yet untested lands, but also a kind of a quality mark for the organisers of the event.
'We are proud to be able to bring this unique band to our audience. This indisputable gem of the genre has definitely won us over with their authentic attitude both on stage and in life. Although, as illustrated by the years of attempts, bringing them to Lithuania wasn't easy, I am sure that our effort will be rewarded.' says Daividas Kurlis, organiser of KILKIM ŽAIBU festival.
The band, formed in Dorset, United Kingdom, back in 1993, was united by the respect to Black Sabbath, patriarchs of the metal scene, and playing doom metal using vintage instruments, resulting in a
"dirty" sound. However, quite soon their music developed into a more aggressive and heavier style. While today, we can notice the influence of early black metal, Detroit garage rock, acid rock, hardcore punk and even hints of electronic.
Back in their youth, the musicians often had conflicts with the authorities, occasionally visiting detention cells and courtrooms, and did not shy away from drugs and violence. Their attitude to life reflected on their music and performance on stage. Two out of nine of their albums, released to this day – Come My Fanatics... (1996) and Dopethrone (2000) – are still regarded as stoner/doom/sludge benchmarks, influencing both the direction of the genre and the styles of many other musicians.
Following the release of these two, due to their wild lifestyle, the line-up of the band was rather unstable for more than ten years. Jus Oborn, the leader, vocalist and guitar of ELECTRIC WIZARD is the only one carrying the flag of the band since the very beginning. Another band member, playing with him the longest, is the guitarist Liz Buckingham, who joined the band in 2003 and is now a music creation partner. The line-up was stabilised by Simon Poole on drums, who joined the Electric Wizard in 2014. Haz Wheaton on base, has been in the band relatively long too – since 2018.
'Despite the rather intensive changes in the line-up, the band remained faithful to their fundamental ideas. They are old-school metalheads, end of story. And they have no intentions of chasing latest trends or looking for a juicier bite by composing commercial songs that are more pleasing to wider audiences. At our festival, which is already the strongest metal event in Lithuania, they will become the hot spice, which may burn, but you can't make the dish without it.' claims Kurlis.