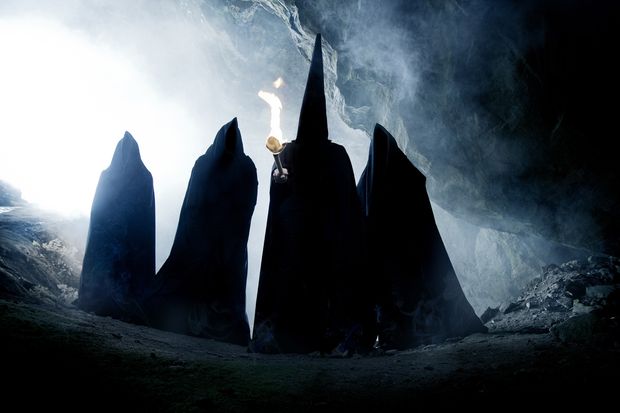 The fortress of Lithuanian metal is preparing for its 20th anniversary!

The dark arts cult, Thunder festival, Summer solstice, with these and many more hidden meanings under its name, the oldest metal festival in Lithuania will take you to a mystical parallel universe where for three days and for three nights the thunder strikes, where in the surrounded by bonfires the most wild festivities doesn't come to an end and where you hear the most powerful music of all times.

KILKIM ŽAIBU XX festival will be held for 3 days and 3 nights on June 21-23, 2019 on the beloved lake Lūkstas coast in Varniai. By choosing the shortest nights of the summertime, the eclectic culture festival will celebrate the Summer solstice in its own manner. Our Festival becomes a trip to the parallel world where there's no need to look for rules or limitations. It's quite possible that only on our stages you can see repsresentatives of archaic folk and extreme music as well as medieval warriors mingling in the new age subculture crowd.

We are open to the idea of many new cultures, so the dual celebration of "Rasos su Žaibais" already morphed into a unique cultural phenomenon and formed its own unpredictable course.

The ones who have been here know, that once you come here, you'll always feel urge to come back.

And for the ones who have not yet visited, you're most welcome to. Later on you'll have all the advantages compared to the ones who didn't come…

This year we won't drown ourselves in the deliberations which artists have already performed in Lithuania, which didn't…

As we prepare for the approaching anniversary, for us, they are either Žaibu artists, or not. This festival is our source of joy. And as we do remain arbitrary, it's only natural that the first confirmed artists are the ones that we really like.
ROTTING CHRIST - dark metal gods from Greece,
DESTRÖYER 666 - bathorical collosals and hard metal patriots from Australia,
LUCTUS - well known flag-wavers of the Lithuanian metal scene,
ROSK - advanced metal disseminators from Poland.

And of course this is only the begining. The Artist list will keep on updating right untill the start of the event.

This years festival program is risking to become the most prosperous out of all held before.