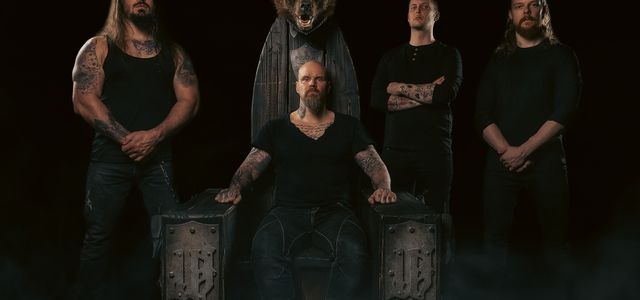 Finnish frontrunners WOLFHEART have proven themselves to be one of metal's most captivating acts of northern heritage and one of the fastest rising bands in the international melodic death metal scene. Over the course of the last three years alone, the band has remained relentless with releasing an album each year, gaining massive praise from fans and press alike with their icy tales of battle and triumph.
The newest album, King Of The North (2022), picks up right where WOLFHEART left off - taking every aspect of their trademark sound of colossal melodies, growling vocals and driving drum rhythms to searing new levels. Each song on "King Of The North" is dedicated to a different story of Finnish mythology. "King Of The North" is crafted with loads of attention to detail and intricate mythology-driven storytelling - showcasing WOLFHEART at never before heard artistic levels!
WOLFHEART will visit KILKIM ŽAIBU festival for the first time!