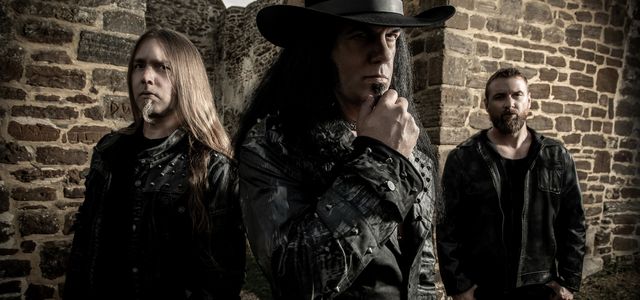 Drawing from the ranks of Mayhem, Morbid Angel and Cryptopsy, VLTIMAS are the ultimate extreme super-group and they have created the sound of the apocalypse. Each of the members have been in part responsible for altering their respective death and black metal landscapes.

After some years of absence from the black metal scene, guitarist Rune Eriksen, decided to venture back into the aural landscapes he's widely known for. Having played with Norway's leading extreme metal bands Mayhem and Aura Noir for years, Eriksen seeks to coalesce classic, cold Scandinavian riffing with an air of darkness and the signature force of death metal. Combining strengths, Eriksen brings in veterans of the extreme, David Vincent of legendary American death metal formation Morbid Angel, as well as acclaimed drummer Flo Mounier from Canadian metal stalwarts Cryptopsy. The new black/death metal powerhouse is already well known under the moniker of VLTIMAS.

The unmistakable presence that each of the members brings to the table has resulted in a rare, artistic coherence and a potent, imperious vision. Its end-times embracing thrust; brain disassembling, alien-alloy riffs and spearhead-through-gristle vocals feel far more pressing than wondering where to file it stylistically.

The band entered Orgone Studios in Woburn, England in May 2018 with famous producer Jaime Gomez Arellano supervising the recording process. Here, the three-piece laid down nine crushing tracks that appears on the full-length debut album 'Something Wicked Marches In', released by Season of Mist in March of 2019. The record offers a vast array of influences, but most notably the distinguished symbiosis of these three respected and talented musicians.

VLTIMAS will perform for first time in Baltics at KILKIM ŽAIBU XXII – anticipate extraordinary show under moonlight where dark and sinister ambiance meets a majestic and a commanding death metal energy!