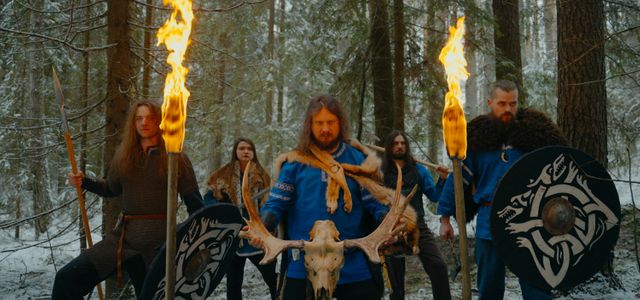 In the harsh, cold Latvian winter of 2014, VARANG NORD was born. The band took epic tales of victorious battles, pagan chants to the Old Gods and ale-praising songs, and forged them into brutal death metal layered with great accordion melodies.
One of the highest points of their journey so far was in 2019, when the band turned their longships to Wacken Open Air, Germany, to participate in Wacken Metal Battle. Fighting with flames in their hearts, they won the 1st place in this biggest international Metalo-vision!

The latest album "Pārķiuņa uomurs" are the first of its kind in the band's history, sung wholly in their native Latgallian language, representing the band's homeland. Thus the battle-journey of VARANG NORD continues and we welcome them to KILKIM ŽAIBU '23 !