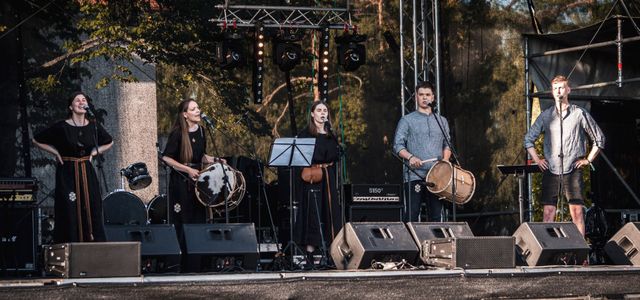 SVIRTIS has been formed by ethnomusicology students and graduates, who spent years singing in various gatherings until they became a band.
SVIRTIS musicians play bagpipes, kanklės, drums and other instruments. The young members, who used to sing in Kūlgrinda, have now decided to take their own creative musical path. Currently they're preparing to record their first album.
The youthful group, completely dedicated to folk, is really looking forward to sharing their music with KILKIM ŽAIBU audience.