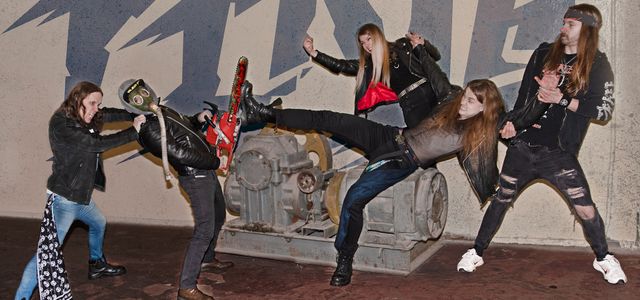 Hard rock'n'rollers PEKLA are definitely well known in the Lithuanian heavy music scene. Having tortured the eardrums and neck vertebrae of listeners with four albums and countless live peformances, the band is preparing an exclusive program celebrating the ten year anniversary of their first record Degsit! for its performance at KILKIM ŽAIBU festival, which will include songs from the band's first two releases - the previously mentioned Degsit! and Speed'n'Roll.
In addition to guitarist Juozapas and bassist Simona, who joined the group this year, a whole bunch of
invited guests will take the stage together with PEKLA, so there will definitely be enough rock'n'roll to fill up every single cavity and internal organ of your body to the brim!