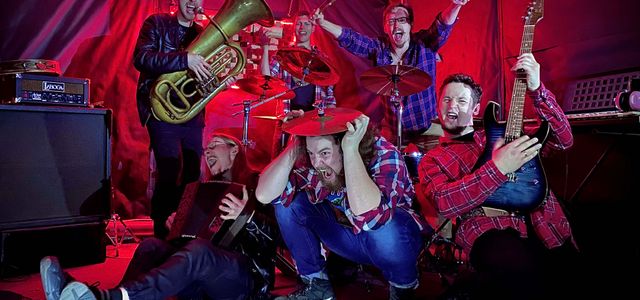 Inspired by days-long rollicking in KILKIM ŽAIBU festival 2021 and 2022, and raising glasses both at Varniai and Smetona's Manor the young folklore bandits unavoidably got HEAVIER… This year it won't be
just the usual TANKUOJIS company getting up on the stage but an entire motorised troop!
Old hits reborn anew in shades of country, rock, and metal HEAVINESS. News, rollicking and dances till morning await! The band is challenging the norms of folklore and decency imposed by society and promises youthful and heart-felt LIVELIHOOD on the stage.