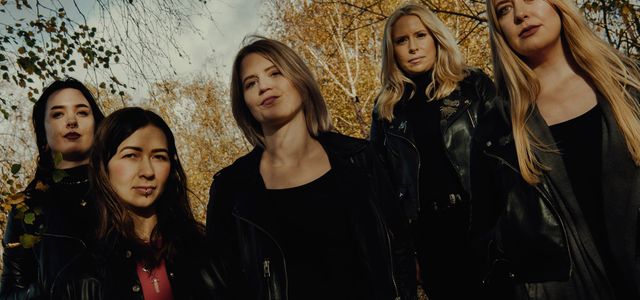 The four powerful women of KONVENT deliver THE definitive Death Doom of today! The iron ladies from Denmark are making a strong contribution to the foundation of the Copenhagen metal scene.
Founded in 2015, the fourpiece stoically trudges through the blackest mires – following in the footsteps of Candlemass, Paradise Lost, Cult of Luna and Black Breath, who all unleashed the bleakest horror on mankind in the early 90s.
Guttural vocals and tenacious riffing combined with menacingly heavy production make these four Danish ladies a massive extreme metal highlight of nowadays – and it wouldn't come as a surprise if their latest album "Call Down The Sun" conjures up a deserved revival for the whole death doom genre.