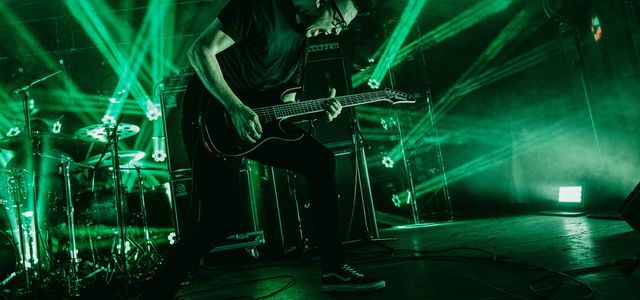 Instead of just lashing out and beating you senseless with the beauty of their riffs, KANNABINÕID is a trio that grabs you by the arm and takes you on an unembellished trip through your own mind, turning a massive spotlight into all the crypts you might find hard to approach on your own. You will most probably return as the same person, but you won't be able to quite make out whether you've just been to a show, the sauna, had an acid trip or just a smashing orgasm.
The band has been around for over 10 years, taking their daily experience as humans and translating it into pure, primal empathy so loud, so feral that you simply cannot ignore it. They keep tirelessly
refining their powerful approach, and it shows: KANNABINÕID's latest studio album '3' won the title of the "Best Metal Album" of the year at the Estonian Music Awards in 2020.
KANNABINÕID has toured the Baltic and Europe numerous times, and they headlined the metal stage at Tallinn Music Week festival.
Currently, the band is collaborating with Clockwork Stuudio in Estonia and Finnish mix and master engineers from Studio Kekkonen ((Vesa-Matti Loiri (FI), Topi Saha (FI), and Oranssi Pazuzu (FI)) on
their forthcoming album release. The new release is scheduled for the summer of 2023.