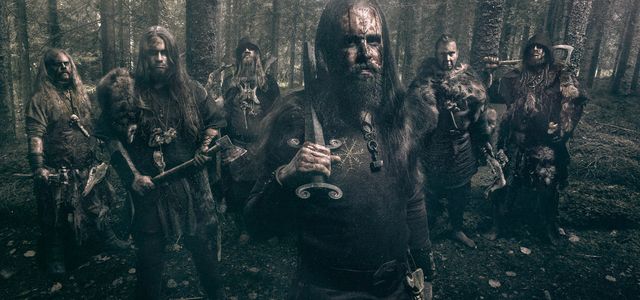 GRIMNER, founded in 2008, shows that the past few years of silence and pandemics hasn't been for nothing – silence means working. In the wake of a plague, GRIMNER emerge battle-scarred to release new tunes and tales to the world, inspired as always by ancient nordic myths and history. In late 2022 GRIMNER released their fourth full-length album "Urfader" (translated to "the ancient father").
Their roots and influences of Swedish death metal and their love of heavy and power metal is weaved together with enchanting folk melodies and pagan choirs to once again create their own unique sound – all sung in their native Swedish, as always.
The crisp and fresh new sound of this album really makes you hear what GRIMNER is all about. Thrashing guitar riffs, the mix of powerful clean and harsh vocals, pounding drums, all mixed with beautiful and distinct flutes and other folk instruments make for an atmosphere that fits the tales of the old Norse gods and folklore alike.