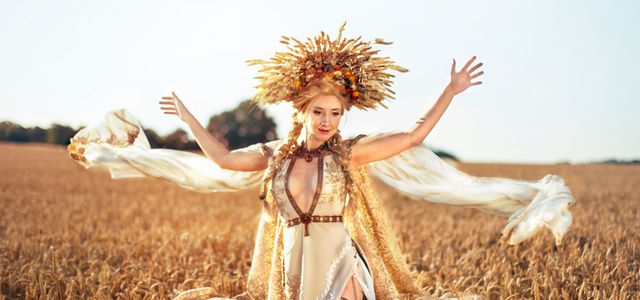 Let's wander into the musical fantasy inspired by medieval tunes, mythology and The Witcher saga with DELORAINE - an extravagant fantasy folk band from Czech Republic.
DELORAINE creates a unique sound by blending various traditional instruments that bring new life to legends, stories of fantasy literature (such as the Witcher) and pagan mythology. Founded in 2016, seven-member band has released two albums, "Swallow" and "Heart of Stone".
They draw influences from Norse, Celtic, Slavic mythology and medieval period. DELORAINE creates music that is both epic, emotional, full of energy and powerful choruses. Their live performances are enhanced by the presence of the witch from their Ragnarok video, who adds to the mystical atmosphere with her ancient rituals and dances.