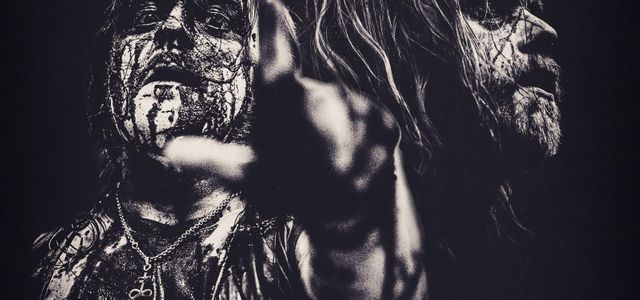 The fanatic pure-bred black metal mania – DARVAZA – is coming on stage at KILKIM ŽAIBU 2023!
The joint project of two incredibly talented and inconceivably productive musicians – the Italian multi-instrumentalist Gionata Potenti/Omega (FIDES INVERSA, CHAOS INVOCATION, BLUT AUS NORD, FROSTMOON ECLIPSE, NUBIVAGANT) and the Norwegian vocalist Björn Holmedahl/Wraath (BEHEXEN, RITUAL DEATH, BEYOND MAN, MARE, CELESTIAL BLOODSHED, ONE TAIL, ONE HEAD) – was born in 2015. With a string of introductory EPs (The Downward Descent (2015), The Silver Chalice (2016) and Darkness in Turmoil (2018)) DARVAZA confidently established themselves not only in the black metal underground, but also a wider scene, while their long-awaited first full-length album Ascending into Perdition (2022) emerged in the light of Lucifer last year.
Both their records and live shows demonstrate the band's dedication to the pure black metal madness – the forthright, spontaneous energy and possessive fury predominates DARVAZA's work both in studio and on stage. However, their music also includes a few slower and more enigmatic passages, luring the listeners into a rhythmic trance. Björn Holmedahl/Wraath is undoubtedly one of the most charismatic frontmen in contemporary black metal scene, and his raw and multifaceted vocal leaves an out-of-this-world impression. During live shows, the band is accompanied by Tumulash (CHAOS INVOCATION) on the bass, Davide Gorrini (FROSTMOON ECLIPSE) on the guitar, and Anamnesi on the drums.
Spitting curses and raising a chalice of poison, DARVAZA is coming for the first time to Baltic States to answer the cry of the hearts tormented by inner hunger and black flames!