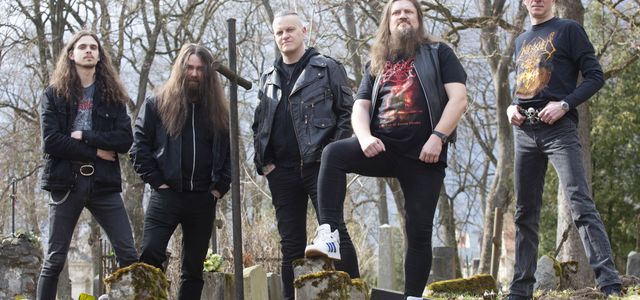 BURYING PLACE is likely the oldest brutal technical death metal band from Vilnius, dating back to 1991 and known by this name since approx. 1993. Throughout these years they've released two demo tapes and a live tape (!!!), changed their members quite a few times, and shared a stage with ENTOMBED, BEHEMOTH, VITAL REMAINS, and several other superstars in various live shows and festivals. In Spring
2022, INFERNA PROFUNDUS RECORDS has finally released their début album In The Light Of Burning Churches – a product of years of creative work at the studio. Featuring a new lineup, BURYING PLACE will finally introduce it on KILKIM ŽAIBU stage!

This band really took their time and this could probably put them into Guinness World Records.