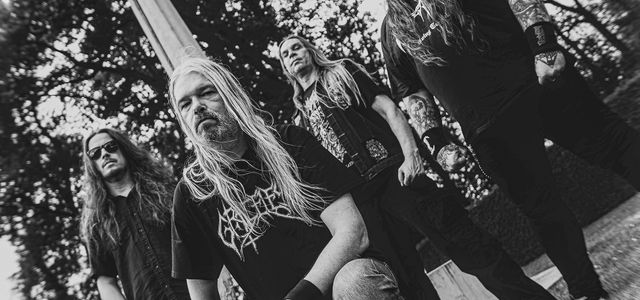 ASPHYX started in 1987. It was the intensive period, when all the Death metal scene was being actively developed and many legendary bands emerged. However, the young Dutch guys also found a good spot on that scene with the very first releases.
The classical albums, like "The Rack" (1991) and "Last One on Earth" (1992) sounded on tours with Entombed, Bolt Thrower, Benediction and others. Whereas other bands became obsessed with playing faster and more technical, ASPHYX stayed loyal to the traditional approach. Influenced by Venom, Hellhammer, Necrophagia, Messiah and Slaughter, ASPHYX is easily recognized by their saw-like guitars, threatening aura, oppressive Doom-like solos and crazy Martin van Drunen growl. It is obvious, that their style is timeless.
Band is coming to KILKIM ŽAIBU with their newest album "Necroceros", which was recorded during the pandemics. The album is manifestly heavier and more vicious than anything they have released before. Partly inspired by the horrors and frustrations of the pandemic era, Necroceros is also an outright celebration of ASPHYX's genre-defining sound.
Expect highest class of death metal... the Brutal Way!