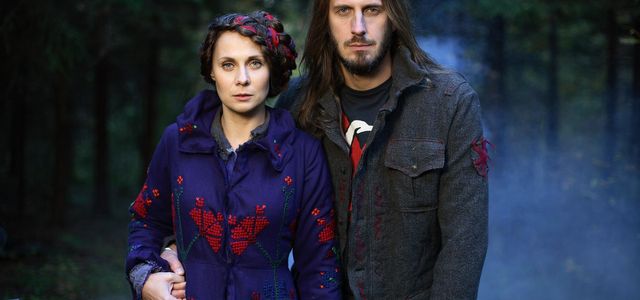 Taking the codenames of Skroblas and Serbenta out of their treasure chest, Rokas and Aistė, accompanied by SKYLĖ band, will bring back the classic Broliai (Eng. Brothers) on stage. Created
more than a decade ago and dedicated to the freedom fighters, Broliai is still at the top of many
playlists today. Just like then, this comprehensive piece keeps inviting the listener to rethink and find their relation with the events of the partisan war.
Mostly inspired by the diary of the partisan Lionginas Baliukevičius - Dzūkas, Broliai reveals the most important aspects of the inner world of the resistance. The powerful rock music riffs bring towards the bright finale: the lives lost in the underground hideouts and prisons were not in vain – the Brothers still
linger among us.
For the album Broliai, leaders of the band SKYLĖ Aistė Smilgevičiūtė and Rokas Radzevičius were awarded medals "For Merit to Lithuania" in 2012.
The Broliai program will be presented for the first time at the KILKIM ŽAIBU festival.
Performers:
Aistė Smilgevičiūtė – Serbenta / vocal
Rokas Radzevičius - Skroblas / vocal, guitar
Mantvydas Kodis – Mėnulis / keyboard, accordion
Kęstutis Drazdauskas - Ungurys / flute, lumzdelis, vocal
Enrikas Slavinskis – Čiobrelis / electric guitar
Gediminas Žilys – Krivis / bass, kanklės
Salvijus Žeimys – Stinburys / percussion
Eglė Jačauskienė – Jagla / backing vocal
+ Men's vocal group